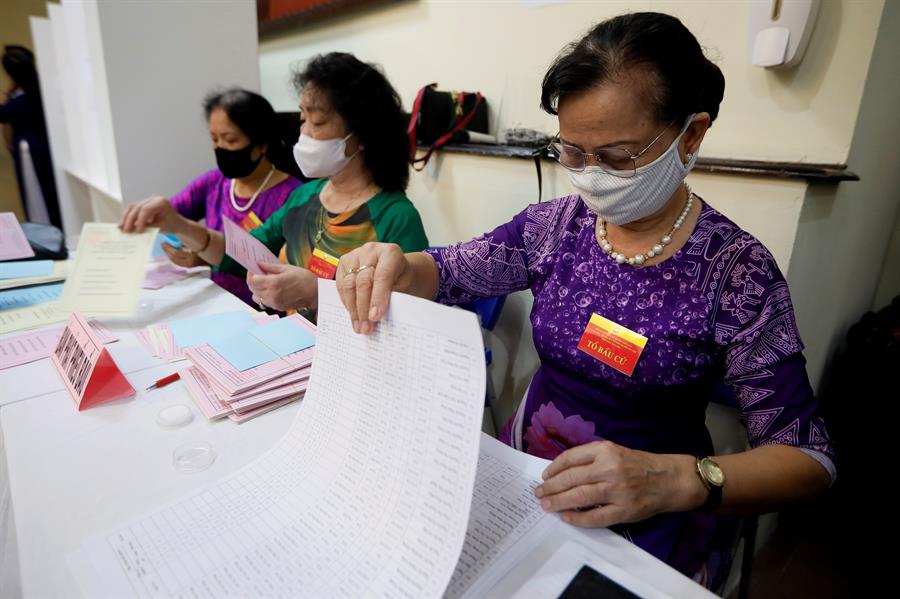 In yet another demonstration of the resiliency of the electoral process, Vietnamese voters turned out at the polls recently to elect representatives to the 500-seat National Assembly, amid a new surge of Covid-19 cases. The country has earned praises last year for having one of the better pandemic responses in the region but has been battling an outbreak since late April.

Strict health protocols were implemented to prevent transmission, with voters being required to mask up and subjected to temperature checks before even queuing. Hand sanitizers were also freely available at polling centers, which were equipped with loudspeakers broadcasting reminders to keep a safe distance.

Observers were quick to point out how this election saw only 74 independents out of the total of 866 candidates vying for the parliamentary posts. In fact, the Communist Party in Vietnam, one of the last such governing communist parties in the world, still controls much of the power structure in the country and is largely intolerant of criticism.

Nonetheless, the regular and uninterrupted holding of elections is seen as crucial in maintaining the country's trajectory towards freer trade, a more open society and eventual full democratization.

The nearly 69.2 million registered voters also voted for members of the people's councils at provincial and district levels.

"I hope all voters, knowing their role as the owners of the country, will join the vote to select the most trusted and worthy candidates to represent their voices," National Assembly chairman Vuong Dinh Hue said before the election.

Hue noted that the Sunday's elections was the first "amid the most dangerous coronavirus outbreak that's spread to nearly half of the number of provinces, with many of them under lockdown."

Election results are expected to be announced in two weeks.