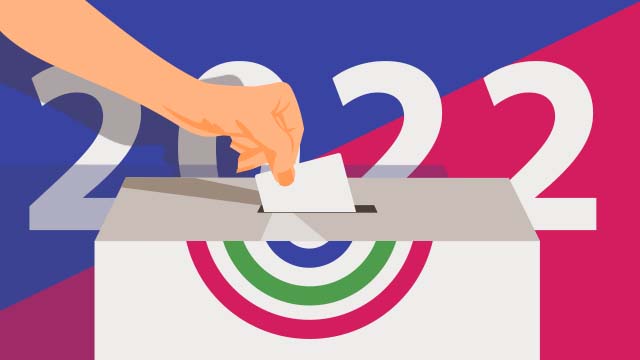 The Commission on Election (Comelec), the body overseeing elections in the Philippines, has recently announced that it was opening to public scrutiny the source code of the e-Voting system for use in the 2022 elections. In an
advisory
, the Comelec has called on stakeholders to participate in the review.
The move has drawn the praise of advocacy group Democracy Watch which has applauded the initiative of the Commission on Elections' (Comelec) as a step towards increased transparency.
In a statement, the group's convenor Paco Pangalangan said that Democracy Watch recognizes the Comelec's continued commitment to transparency and "lauds its latest initiative to engaging citizen groups in the Local Source Code Review of the Automated Elections System (AES)."
Democracy Watch sees the opening of the source code for review as increasing the credibility of the automated system among Filipino voters. It cites a survey it commissioned showing the automated elections have been well-received among Filipinos in the past.
Conducted by Pulse Asia after the 2019 midterm elections, the survey found that 87% of Filipinos said that they were satisfied with the automated polling system. The results also showed that 94% of respondents stated that they approved of the ease of use of VCMs and that 91% expressed that they would like to see automated voting continue in future elections.
"Building off of these findings, this Source Code Review is a crucial endeavor that can only increase transparency and reliability of AES as we approach the 2022 National and Local Elections. By reviewing the source code, participating citizens' groups can help ensure that votes are accurately counted when Filipinos go to the polls next year," the statement said.
The intensive software audit which will be conducted for seven months is pursuant to the nation's Election Automation Law and has been held every election cycle since the country shifted to e-Voting in 2010.
Among the stakeholders invited to participate in the local source review are political parties, legitimate IT groups, and civil society groups known for their election reform advocacies.
Democracy Watch, a citizen-led democratic initiative that envisions a mature, reformed and a truly democratic political system for the Philippines, has urged concerned groups to take part in the review and submit soonest their applications to be participants.
"We call on these parties to exercise their right to participate in democracy and to fulfill their responsibility in holding government institutions accountable. Let us work hand in hand with the COMELEC for a free, fair, safe, and credible automated elections in 2022," Pangalangan said.
The Philippines is slated to hold a general election next May where more than 18,000 positions are to be filled up including those of the president, vice president, senators, and congressional representatives.